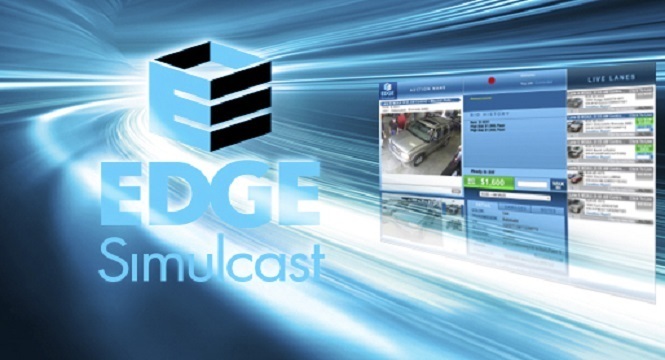 Simulcast Overview Extended
How to place a pre-bid

Can't make the auction in person? No problem! Mountain State Auto Auction prides itself on being at the forefront of cutting edge technology. As part of that commitment, we provide a live auction simulcast to serve our dealers who are unable to attend our auction in person:
View live streaming video and audio of the lanes!
Photos and Condition Reports are provided for all lease and repo units!
Set proxy bids to ensure you get the vehicle you want at the price you want!
Buy-It-Now Lease & Repo Online Auction every Tuesday and Wednesday!
Convenience and comfort of buying from your office!
Personalized customer service, including vehicle walk-arounds and vehicle searches based on your specifications!
Powered by leading online auction software company Auction Edge!
Tips for buying online:
Vehicles $2,000 and under are STRICTLY AS-IS WHERE IS!!!
Have peace of mind! Every vehicle that is sold Green Light comes with a mandatory Post Sale Inspection. Because you can't be here to "kick the tires" yourself, this ensures that the vehicle your purchase is as it was represented, with no major frame or mechanical failings. This $75.00 fee is automatically charged to your bill of sale.
Bid early, bid often! There is occasionally a fraction of a second delay between when you place your bid and when the auctioneer sees it. Therefore, don't wait to try to "sneak your bid" in at the last second, as the auctioneer may accidentally miss it. If he sees you bidding early on a vehicle, however, he'll typically wait to give you additional time to bid later on in the sale, expecting future bids.
Know your fees! In addition to the $75.00 Post Sale Inspection fee for every Green Light vehicle, there is also $75.00 internet fee applied to each vehicle sold online. Post Sale Inspections are valid for 7 days or vehicle being driven less than 200 miles from sale date.
Understand the process! In extremely rare instances, due to the delay between the auctioneer closing the sale and the internet clerk clicking the "Sold" button online, an internet bid can slip in. Although this bid will show up on your computer screen as valid (because it occurred before the internet clerk closed the sale online), it is, in fact, not recognized by the auction as a valid bid because it occurred after the auctioneer declared the vehicle as sold.
NO Post Sale Inspections on Diesel Vehicles (Even if unit is Green Light).
As of 7/9/2012 for Ford/Lincoln/Mercury units with a 4.6 3 valve or a 5.4 3 valve. Upper Engine, Valve Train, Varriable Canned Timing Noise is not Arbitratable this is considered typical for this manufacturer
· This catalogue is used for reference only and information contained herein is not used to be used to determine bid prices or values.
· All units are subject to approval unless announced absolute
· All units are sold strictly AS-IS and offers are made as a result of item and no comments made by auctioneers, employees, or owners.
· A BUYER FEE will be added to the hammer price on all units. (See Table Below)
BUYER FEE SCHEDULE
Truck and Utility Sale Only - No Post Sale Available - All Units Sold AS WHERE IS - No Post Sale Available
| | | | |
| --- | --- | --- | --- |
| Sale Amount | Buyer Fee | Purchased Price | Buyer Fee |
| $1.00-$199 | 25% | $8000-$9999 | $475 |
| $200-$299 | $100 | $10000-$11999 | $525 |
| $300-$499 | $150 | $12000-$14999 | $575 |
| $500-$999 | $195 | $15000-$19999 | $675 |
| $1000-$1499 | $250 | $20000-$24999 | $775 |
| $1,500-$1,999 | $285 | $25000-$29999 | $785 |
| $2000-$2500 | $295 | $30000-$34999 | $810 |
| $2501-$2999 | $335 | $35000-$39999 | $825 |
| $3000-$3999 | $385 | $40000-$49999 | $850 |
| $4000-$5999 | $395 | $50000-$999999 | 2% |
| $6000-$7999 | $440 | | |
· All Credit Card purchases will have an additional 6%
· All Purchased must be PAID for in FULL by close of business day (Sale Day) – No Exceptions
· Sellers will receive payment on Sold units within 14 working days
· Once vehicles are sold it becomes Sole Respponsibility of the Purchaser
· Any NO-SALE units must be removed from the presis by close of business day (Sale Day).
· The buyer will receive Title in 14 days
· OU 1-26 DU 1 -29 EU 4-48 are units that can only be purchased by a Licensed Dealer.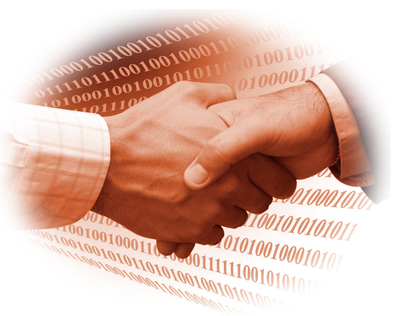 Don't miss a deal just because you miss the auction ... bid online!